800-800-6034
About Paragons Promotion 
30th Annual Peotone (IL) Motorcycle Show, Rodeo and Swap Meet on Sunday July 13th in Peotone IL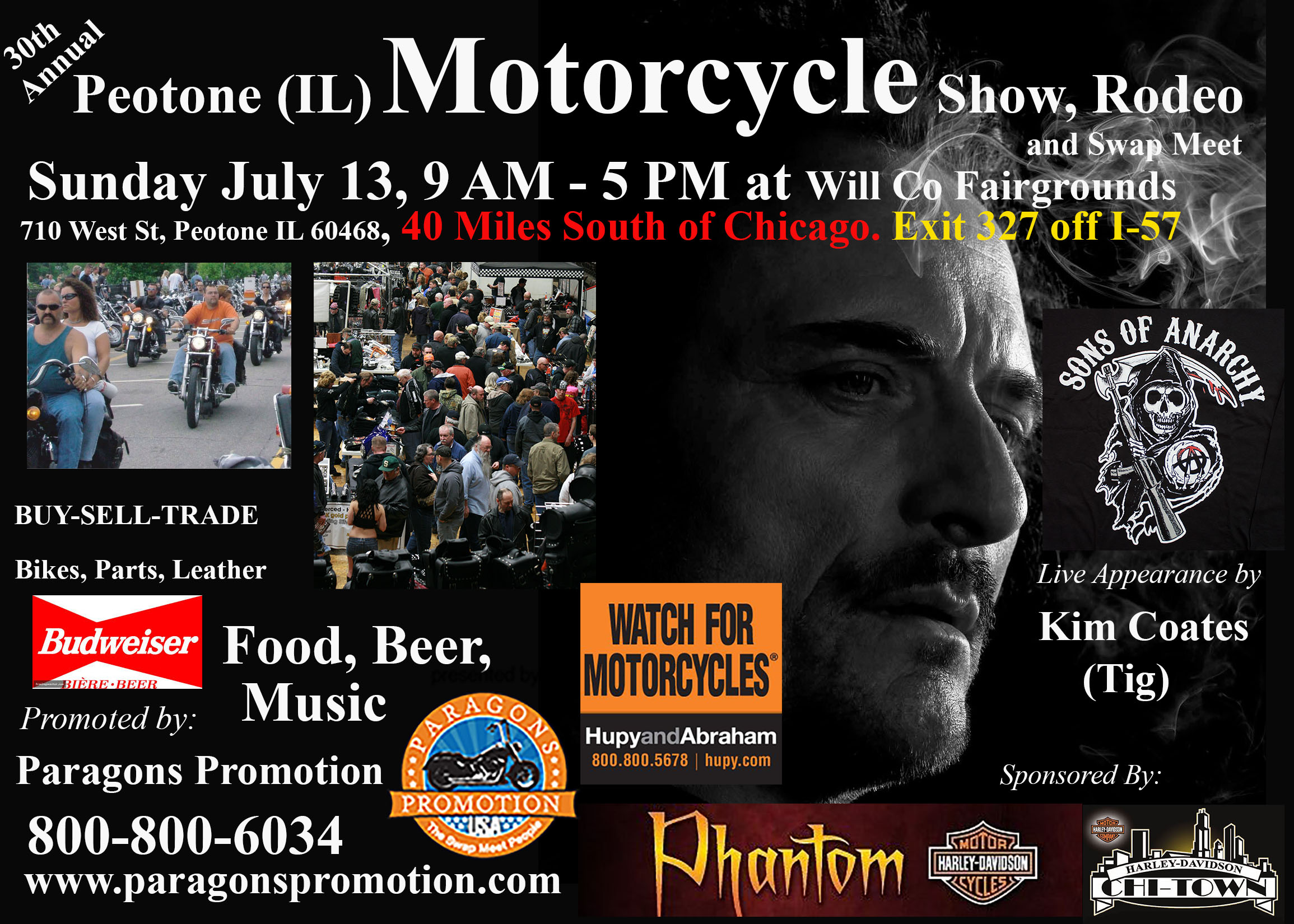 The Swap Meet People. Paragons promotion is the home of big sell out swap meets and motorcycle shows in Michigan, Indiana and Illinois. We have vendors from all over, selling new and used motorcycle parts, bikes, unbelievable deals on Motorcycle Leather Apparel, novelties and a lot more. Food and beer are always there. At some of our events, we bring Motorcycle Rodeo Games and Bike and Car shows with trophy awards. Founded in 2001, Paragons Promotion and its staff  has worked hard and earned the name that's trusted by vendors and visitors alike.
Join police escorted motorcycle ride with Tig on Sunday July 13 for "Down Riders". Ride leaves from Illinois-Harley Davidson at 10 AM and ends at Will County Fairgrounds Peotone Motorcycle Swap Meet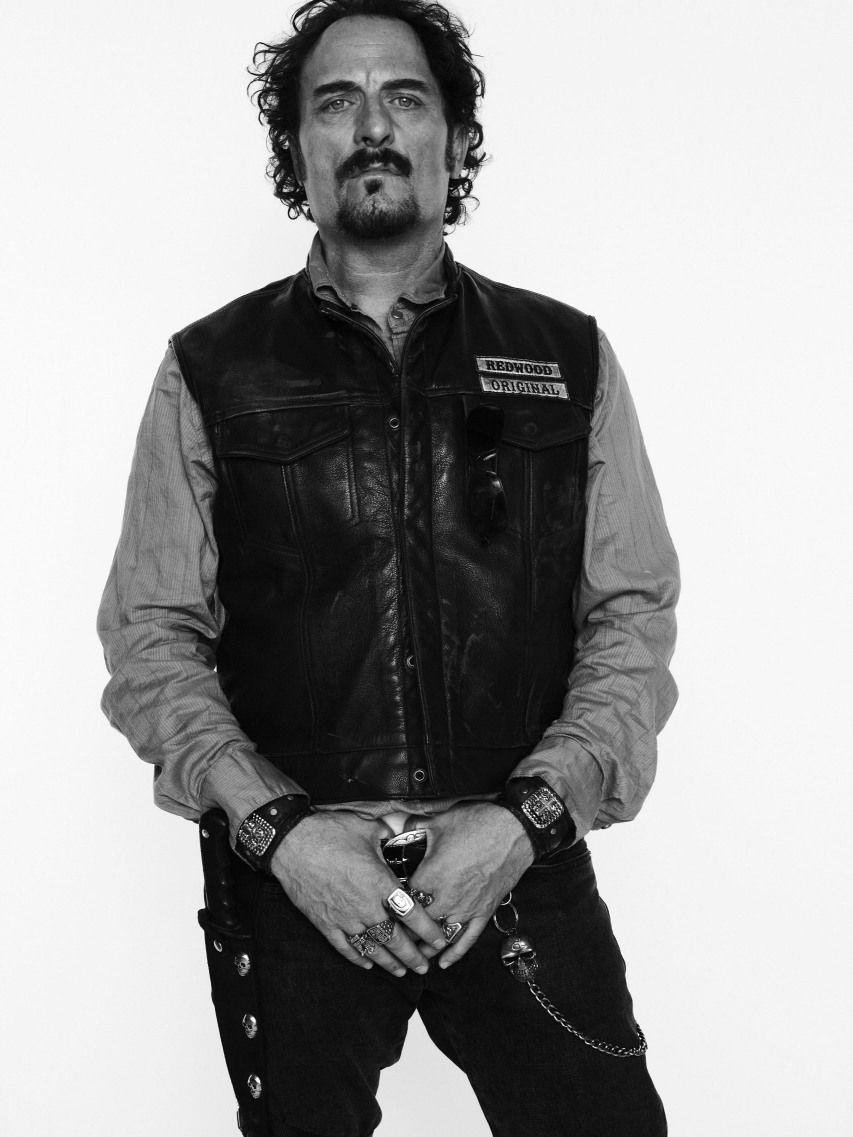 Kim will coming second time to one of our event. He came to or Chicago show with Theo Rossi in January and had a great time with his fans. This time, Tig will be joining with his fans in a charity motorcycle ride from Illinois Harley-Davidson dealership to Peotone Motorcycle Swap Meet. Then go to a meet and greet session with his fans, signing autographs, pictures etc. For more information, visit www.peotonemotorcycleswap.com
Check out Girls from Joan OV Arc,  coming all the way from England,  they will be playing at several of our events this year. Check out their latest YouTube video. 
All events are loaded with attractions for people from all walks of life and specially for bikers, and have become a big hit with motorcycle riders and the general public.For reservation of spaces  please complete vendor forms and send the completed application to:
Its Coming. Yes annual Throttle Fest will be held on June 19-22 in beautiful Toyota Park in Chicago land area, presented by Full Throttle Saloon. There will be unbelievable musical entertainment, vendors from all over, giant food fest and off course ice cold beer. For more info, visit  http://www.throttlefestchicago.com/
Paragons Promotion
7215 S. Westnedge
Portage, MI 49002.
Phone: 1-800-800-6034
Email: paragonleather@yahoo.com
For more information please use the contact us page to send us an inquiry in the email. And we'll get back to you as soon as we can.